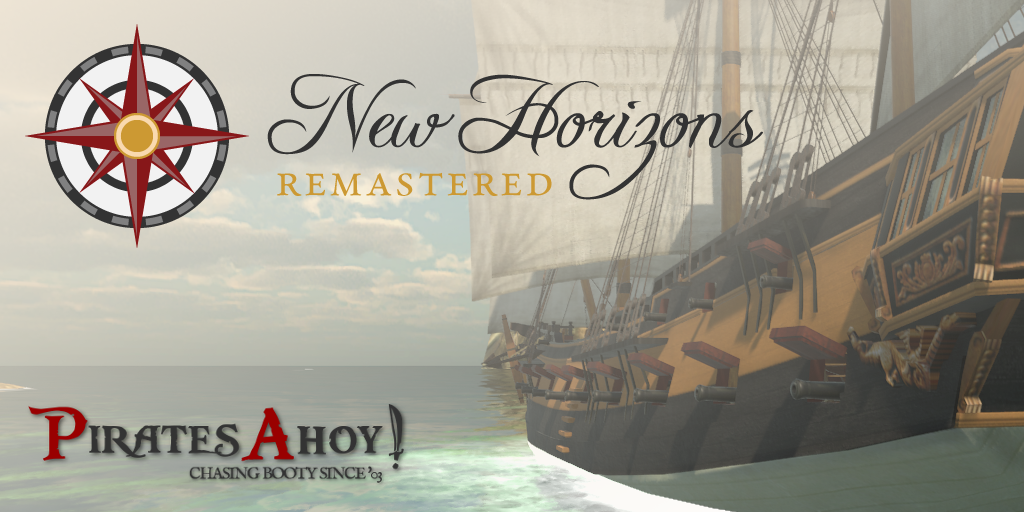 New Horizons Remastered
This release addresses a couple of bugs and makes some changes to the cannon firing system with future proofing in mind.
Bug Fixes
The cannons can no longer be fired repeatedly before they've finished reloading
The cannons can no longer be fired once the target is out of range
Sail furling is no longer framerate-dependent, so it's now more consistent
The camera rotation code has been adjusted, which should improve sensitivity on high-end PCs
Joystick input has been renamed so it shouldn't interfere with keyboard input for character movement
If you still have issues with the camera or player movement, please let us know.
Cannon Modifications
The ship now supports different calibres for each group of guns (front, back, left and right). In this release, your ship's bow chasers are 9-pounder long guns with a longer range and 60 second reload time, but they do less damage than the broadside guns, which are 12-pounders with a shorter range and 70 second reload time.
Damage from all cannons is still "overpowered" for the sake of the demo, so they deal four times more damage than they normally would, allowing you to sink the target ship more quickly.
As always, please let us know how the new build runs and report any bugs you find on our issues board: https://gitlab.com/piratesahoy/potc-remastered/issues
Files
New Horizons Remastered - x86
331 MB
Version 0.1.1.19
Jul 12, 2017
New Horizons Remastered - x64
334 MB
Version 0.1.1.19
Jul 12, 2017
Get New Horizons Remastered