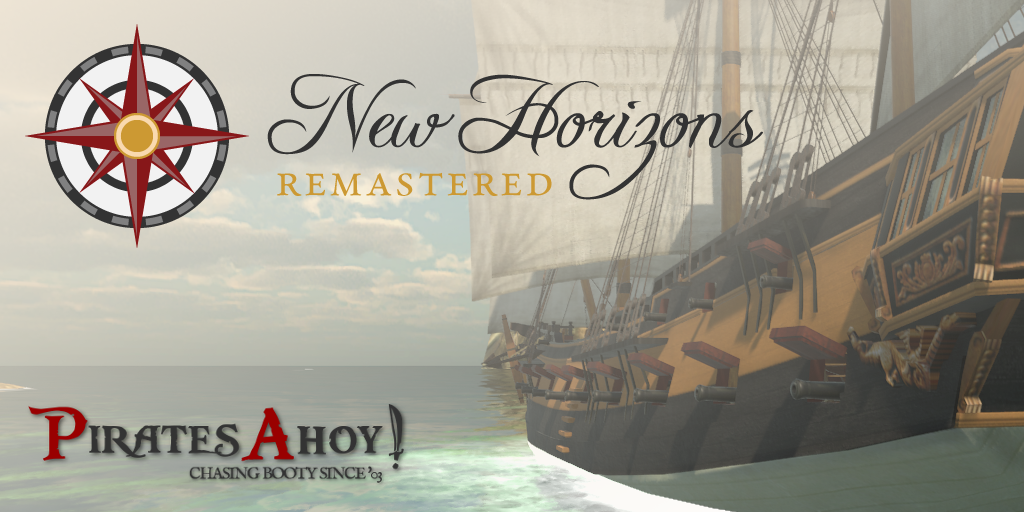 New Horizons Remastered
A downloadable game for Windows and Linux
New Horizons Remastered is a new project to port the best mod content produced by the PiratesAhoy! community to Unity.
This is being developed as a standalone game and will include features such as exploration, fencing, sailing, ship combat, quests and more.
For more information, and if you want to contribute to the project, visit us at www.piratesahoy.net.
NOTICE: This is an early development build of the game. The assets and gameplay mechanics in this build do NOT represent the quality or full feature set of the final product.
Install instructions
We recommend using the Itch desktop client to receive automatic updates.
However, if you prefer not to use the client, please make sure you install game updates into an empty folder. Do not overwrite any previous installs, as this could cause the game not to run properly.
This is a standalone game, NOT a mod. DO NOT attempt to install the game on top of Pirates of the Caribbean or any other game, as it will not run properly.
Download